The Rackenfracker publishes US variety cryptic crosswords by dadgumituh and jmsr525, whose puzzles have also appeared in Out of Left Field and AVCX. Subscribe today to get an exclusive puzzle emailed to your inbox every month, as well as free puzzles as we release them. Plus, you'll always be able to get the last four months of exclusive puzzles on the website.
We only email you when we have a new puzzle — we'll put links to our latest shop talk posts and other news in those puzzle emails, and we always announce everything as it happens on Twitter @rackenfracker.
Out of Shape
Right now, subscribers are receiving puzzles from Out of Shape, which grafts cryptic clues onto some classic (and original!) crossword gimmicks to create some  mind-bending, and possibly page-bending, grids. You can try a free puzzle here.
What are solvers saying?

"What a feat! This was so much fun — challenging but accessible. So many levels! It must have been quite a task to create, but … MORE PLEASE! Looking forward to the next."
— Cathy Bowen, subscriber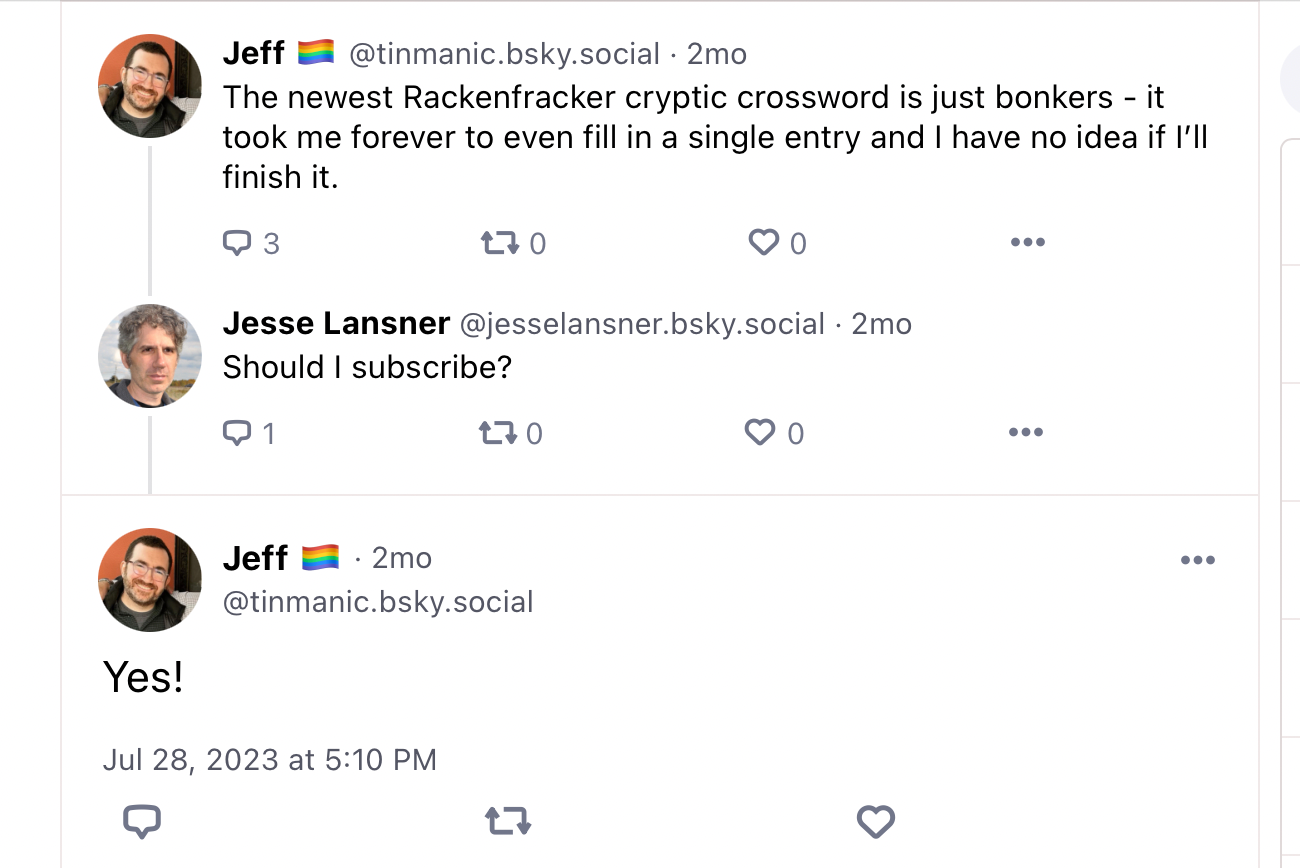 Puzzles for Everyone
If you're not ready to subscribe, sign up to get our free puzzles. Anyone signed in can comment on posts and join the conversation.